Find the latest information on the Coronavirus outbreak in Utah, including public health measures, contact information, news updates, and more.
A Rural Community Gets Creative With Summer Reading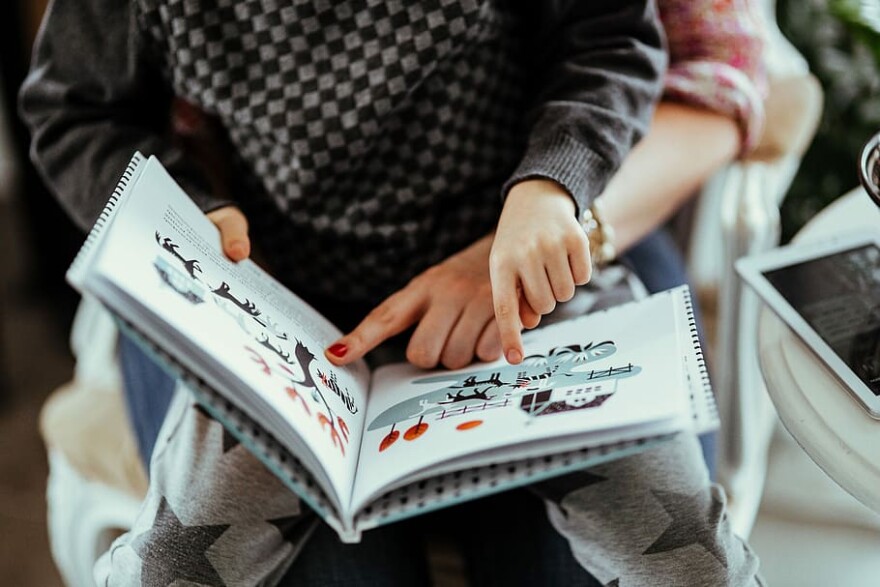 "Summer slump" is a phrase used to describe the digression students may make while they are out of school if they don't read or engage academically. Because students throughout the state have already been at home for months due to the pandemic, there is concern that this phenomena will be even worse this year. Community members in Vernal are working to keep the kids in their community reading and learning despite all those months at home.
Since the Uintah County Library closed in mid-March because of the threat of COVID-19, Director Sam Passey and his team have been working to creatively engage with their young patrons.
"Studies have shown that children who don't read, who don't engage academically during the summer, that when they come back to school they've lost some of those academic abilities, some of that reading ability," Passey said. "So we want to engage the kids' brains, their reading muscles."
One of their ideas is a weekly story walk, in which kids can walk and read picture books on stakes like a yard sign, a way to social distance and learn while outside.
"We direct you to the beginning of the story and there'll you have the big book in front of you, and as you walk following the arrows you get a page of the story at a time," said Head of Youth Service, Christina Higgins. "So it's encouraging literacy, also allowing people to social distance."
It truly takes a village to ensure kids get the reading help they need. Becca Summers, a filmmaker in Vernal, has started opening her home to neighborhood kids of all ages who might not be able to make it to the library.
"A lot of kids, their parents work full time, and while I can't take all the kids to storytime, I can bring story time to all the kids," Summers said. "So we started having neighborhood book clubs and we read just a couple fun picture books together, making sure they read everyday."
The library is now open and can admit patrons, but with some health measures in place, including a recommendation limiting library visits to 30 minutes. Passey said he is worried about the negative impact this could have on patrons without internet access at home, those who are homeless and children who don't have an adult home with them during the day.