Bears Ears Or Bust: Colorado Policy Group Hits The Road, Ends In Utah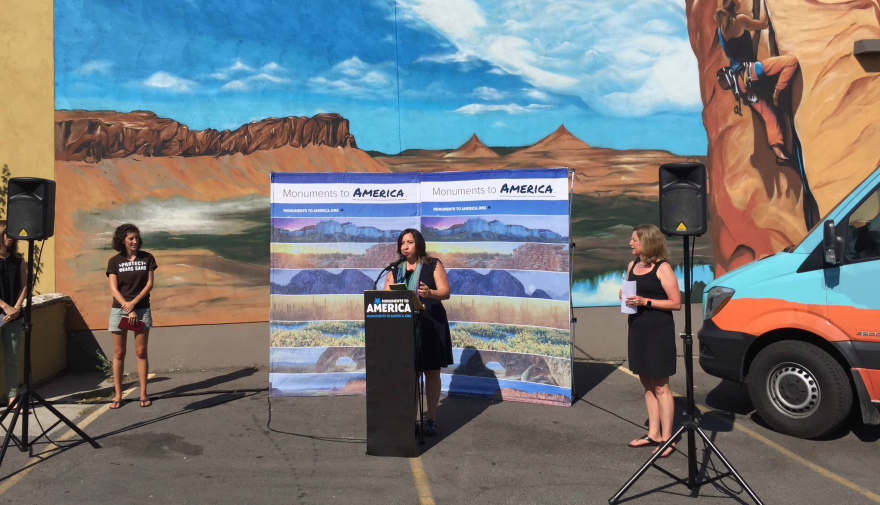 In an effort to drum up support for the 27 western monuments being reviewed by Interior Sec. Ryan Zinke, the Center for Western Priorities, a conservation organization based in Colorado, stopped by 6 states throughout the West including Montana, Arizona and California.
"Despite overwhelming public support for keeping existing monuments intact, the results of this monument review seem predetermined," said Jennifer Rokala, executive director of the Center for Western Priorities, who spoke at the Salt Lake event. "Sec. Zinke will likely recommend eliminating or shrinking some national monuments including the Grand Staircase Escalante and Bears Ears national monuments here in Utah."
The tour has drawn support from various government officials and business leaders throughout the states. In Utah, State Representative Angela Romero spoke about her heritage as well as her thoughts on the monument's importance.
"When we talk about our national monuments -- and we particularly talk about Bears Ears -- it means something more to me than just a monument, it means respecting the ones that came before us and making sure we preserve that open space and respect the land," she said.
The tour ended in Salt Lake at the Patagonia Outlet several days before the final Outdoor Retailer trade show in Utah. Outdoor Retailer made the move to Colorado in July following an effort by Utah's government to rescind the Bears Ears and Grand Staircase monuments.