How Will The National Debt Harm Millennials' Uncertain Future?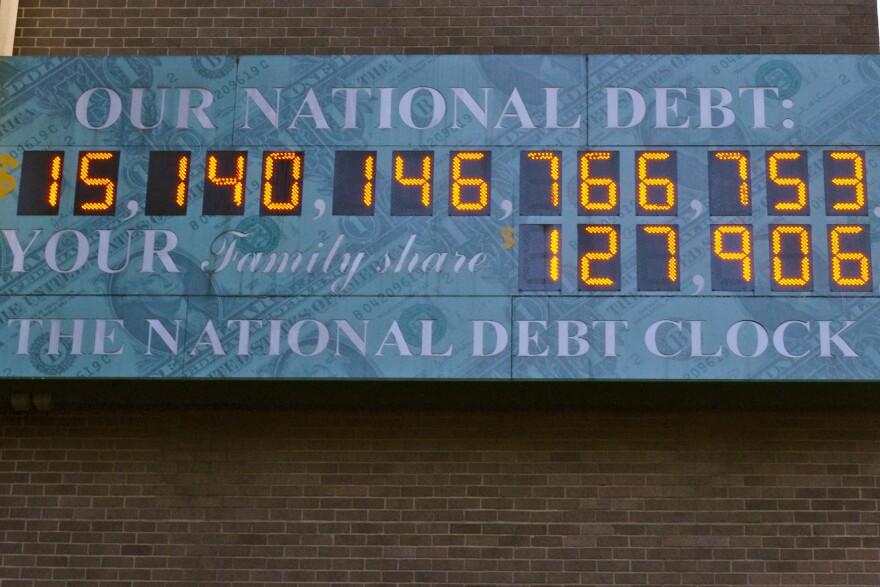 Young people took some of the worst hits in the 2008 financial crisis. Utah's Millennials, roughly one-third of the state's population, are bucking national trends in home ownership and family formation. The outlook is bleak enough, however, to question whether the American Dream will still be a possibility for the next generation of adults.
As the national debt nears $20 trillion, Patrice Lee Onwuka, a spokeswoman with Generation Opportunity, said the inability to deal with spending will only compound the issues facing Millennials whose financial futures are already in doubt.
"As a generation, we're held back by double the unemployment rate compared to the national average. Our net wealth is lower than our parents at this age. We have high student loan debt," Onwuka said. "So, what we don't need is 10 years, 13 years down the line to start to have to deal with the impacts of this huge debt."
A large number of Millennials have put off home ownership and even marriage. Their employment prospects remain troubling, especially considering the number of young people who have given up looking for work.
While solving the national debt is a staple campaign refrain in election years, the national debt has grown at an alarming rate since the 1980's, with an even sharper growth beginning in 2008. Onwuka said she is optimistic that the national debt will begin to get the attention it deserves, although she warned that important programs like Social Security and Medicare could be threatened if no action is taken.
"We're seeing signals that this administration and Congress want to reign in national spending. We are running up against some really important deadlines that are coming up. When those deadlines start to hit, the pain will be real, it will be felt across every single constituency," she said. "I am hopeful that the mindset that we need to reduce the size of government and spend within our means is something that's going to translate into thinking about our long-term national debt."
The January 2017 unemployment rate for people aged 16 to 24 was 10.1 percent.