Parents, Teachers Discuss Keeping Kids Safe In School As COVID Cases Rise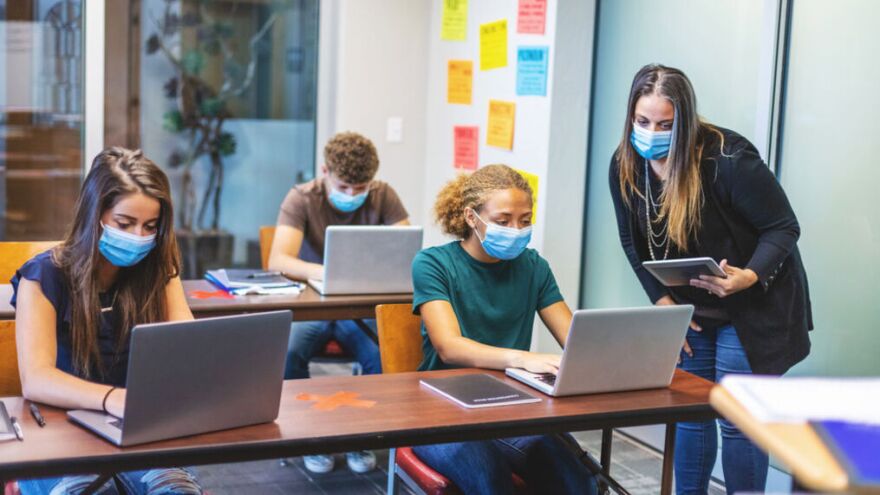 COVID-19 cases are rising in Northern Utah as the school year begins.
Paola Johnson is a Logan mother of two elementary students. As school resumes, she is trying to take precautions to keep her family safe.
"Of course I am worried," she said. "But I think that during this time my children have learned to try as much as possible when they come home to take off their shoes. The first thing is to wash our hands, wherever we go, we come home and wash our hands, take off our clothes and put on clean clothes. Obviously keeping distance from people, wearing a mask, using hand sanitizer. But at the end of the day, we can't do more than that. But, for me, the importance of my children's mental health also plays an important role."
Melanie Ponce is a teacher at Mount Logan Middle school and said she will be wearing a mask in hopes it will encourage her students to also wear one.
"I think that parents will worry about that, but I think when it comes down to it, is the child going to feel secure enough to wear it when he looks around and almost nobody else is?" she said. "I think that's where the bigger issue comes in. Kids are all welcome to wear them and there will be teachers that wear them, but I'm not sure that enough people will be to make the kids feel confident in doing that because at this age nobody wants to stick out."
Despite the concerns about returning, Melissa Young, who teaches at Logan High, said that being able to be in the classroom is critical for students.
"I think the pandemic has been hard on everyone," Young said. "Logan High School was able to stay open for face-to-face instruction all of last year except for one week, and I think that was really critical. I think students do much better in an in-person environment."