Utah Rabbit Numbers Are Down
According to Jason Robinson, Upland Game program coordinator for the Utah Division of Wildlife Resources, populations of three of Utah's rabbit species will be down this year. Two species of cottontail rabbits, desert and mountain cottontails, are distributed statewide. Snowshoe hares have a more limited distribution—primarily in the Wasatch and Uintah Mountain ranges.
"Rabbit populations – rabbits and hares – both show a cyclic nature, meaning their populations go up and down. It's about every nine or 10 years to run through that population cycle. We saw a population high in 2015 and we're kinda seeing the aftermath of that population high with that cycle going down," he says.
However, biologists don't completely understand what drives the ups and downs of rabbit populations. According to Robinson, but it's likely due to a number of variables.
"It's a combination of several factors, most likely: precipitation, weather, climate plays a role. It all influences vegetation on the ground. As well as parasites and other things."
He says there are about 10,000 cottontail rabbit hunters in Utah and a few hundred snowshoe hare hunters. But the number of hunters seems to follow trends in rabbit populations.
"So we're not suggesting any changes to the hunting structure – it'll be the same. Hunting for both cottontail and snowshoe hare basically has no impact on the long-term population. So what we've seen with hunter participation is in these years where the population is low, we have fewer hunters out hunting them, regardless of anything we do with regulations."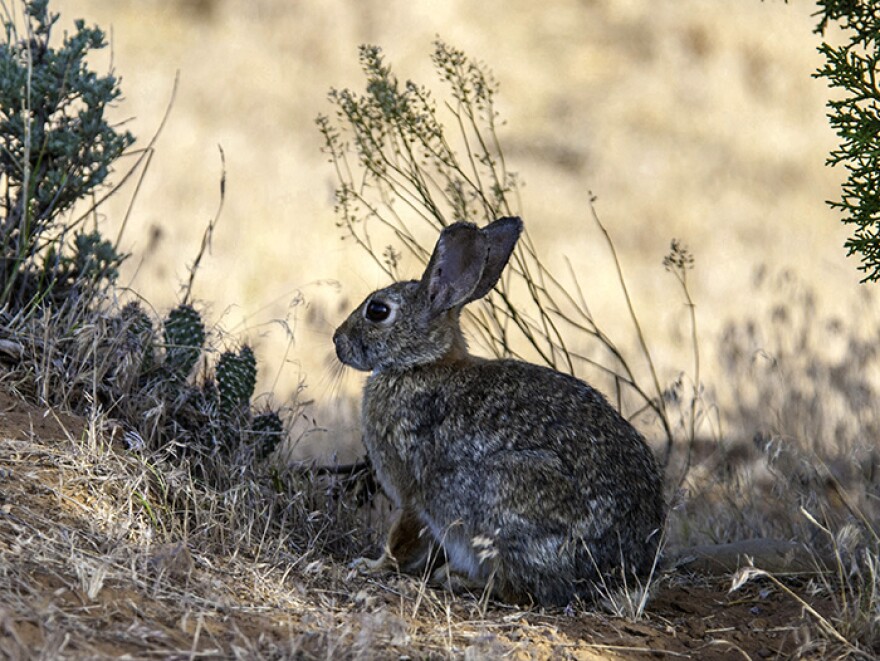 Rabbit season is currently open and runs until Feb. 28 for cottontails and Mar. 15 for snowshoe hares. Click here to access the UDWR upland game hunting guide.